Exhibitor Booth Selection
This is Step 1 of the Application Process. Please select the booth location by clicking on the booth numbers below and fill out our artist application. We will do our best to accommodate your selection.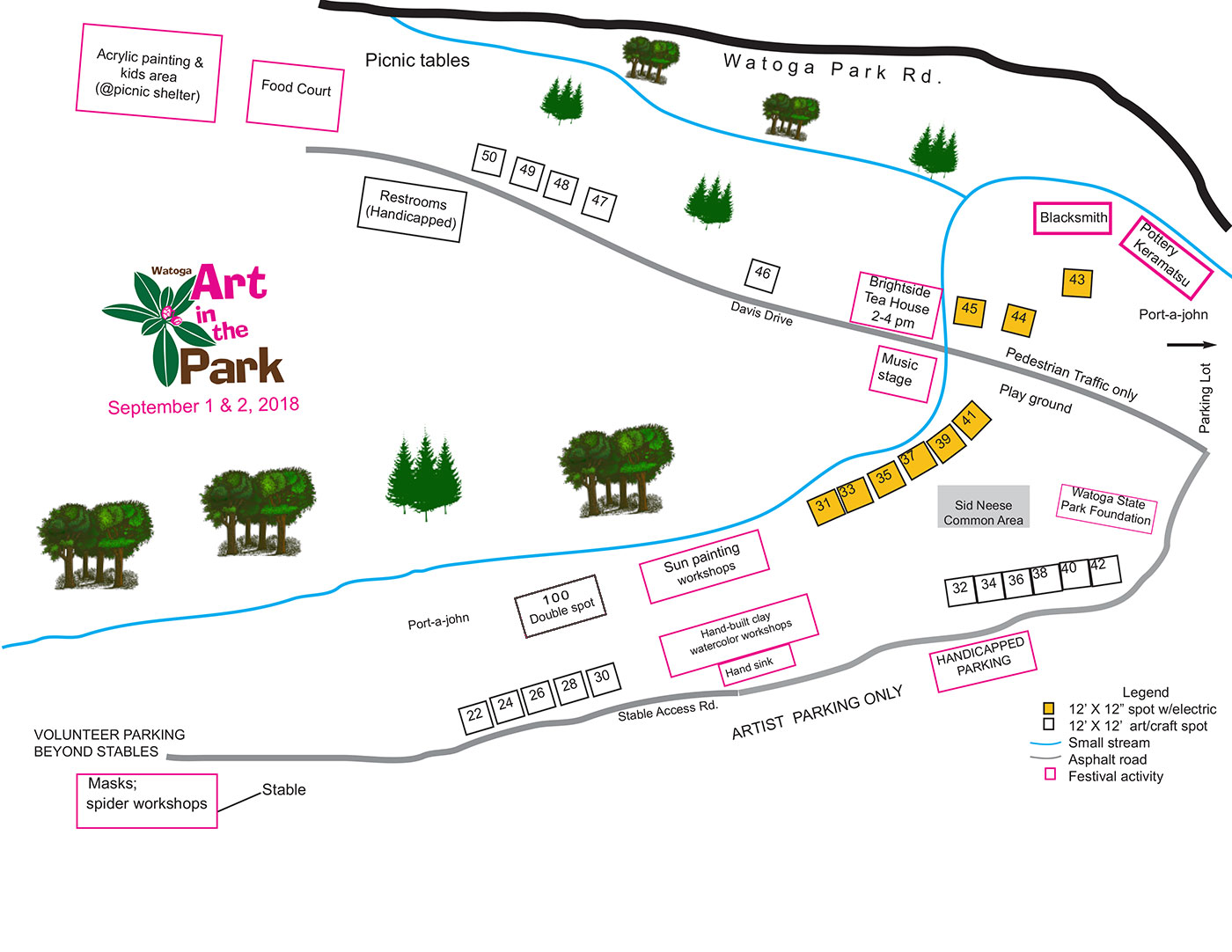 Booth 22
Booth 24
Booth 26
Booth 28
Booth 50
Booth 49
Booth 48
Booth 35
Booth 37
Booth 39
Booth 43
Booth 46
Booth 38
Booth 42
Booth 45
Booth 44
Booth 41
Booth 31
Booth 40
Booth 36
Booth 32
Get in Touch
Activities at the Watoga Art in the Park event are informal, family friendly and open to the public. The main entrance and access to vendor tents and instruction workshop sites are accessible to persons with disabilities. Persons with disabilities are encouraged to attend and special accommodations can be arranged.